PASIFIKA TRANSMISSIONS

VIDEO
ARTS
CULTURE
Pasifika Transmissions is a distance learning program that invites indigenous artists in California to visit the archive of the Pacific Island Ethnic Art Museum and develop a video "transmission" geared towards children and families. This museum is the only institution of its kind in the contiguous United States soley dedicated to Pacific Island descendents. Pasifika Transmissions is hosted by Pacific Island Ethnic Art Museum and funded through the generous support by the RuMBA Foundation of Long Beach.
Pacific Island Ethnic Art Museum
Facebook
YouTube
Magellan Doesn't Live Here

VIDEO
21 MINUTE RUNTIME
2017
Nearly 500 years after Europeans first arrived in Guam, Mario Borja, a Chamoru craftsman and amateur historian, reconstructs a lost history of our people, that takes us from the British Naval archives to a Pacific crossing, which will bring his crew back to Guam in a hand built outrigger called a Sakman.

The film is a parable about the resilient spirit that is at the heart of the survival of the CHamoru people and our culture. It is both biographical and experimental. Structured around this idea of trying to get Magellan on the phone, it introduces the question of how to traverse or translate between oral and literate culture or memory. The Sakman has been navigating between these two modes of history – disappearing from one, which is enacted and chanted – some fragment of it sustained in the other, as a drawing in an archive, and then through this intrepid group of craftsman, returning again to the lived form of cultural memory.

This dynamic marks something of the shared experience of Pacific Islanders returning to their islands, both literally, for those of the diaspora finding their ways home by boat, or by plane, or in dreams, or across the internet, and metaphorically in the sense of returning to the strength of our traditions and our connection to the land and sea that define us.

All of us face the anxiety of having lost something of this connection, and the uncertainties of finding our way as we return.
CLOSE OF DAY

2015
7 MINUTES VERSION
ORIGINAL 4 CHANNEL VIDEO AND INSTALLATION: 72 MINUTES
This project is an exploration of my CHamoru heritage via the lives and memories surrounding my Grandparent's small grocery store in Hågat, Guahån. Taped in the month of July 2010, several hours of home footage, interviews with villagers about the store, and semi-theatrical staging of daily rituals composed into a version of a visual fugue. The theme stated in the title of the show and restated in the opening video reoccurs in several variations throughout the video and installation: Close of Day is a social hour, it is time of day when our ancestors are most active and it is the time when we reflect on our present day, our past and speculate our future.

Taped on location in Hågat, Guahån.

Pacific Concrete

ONGOING
PHOTOGRAPHY
INSTALLATION
PERFORMANCE



In the summer of 2018 I traveled home to Hågat, Guahan to help my cousins relocate from our family home. At that time I took on the responsibility of caring for our family's photo archive, as well as many of the objects that were dear to my family, including fabrics, clothing and decorative relics, which my grandparents used for large scale altar pieces and celebrations. When I returned to Los Angeles, I began unpacking and exploring the archive.

Pacific Concrete is a project that was born from the North Korean missile crisis of 2017, when U.S. leaders on the continent assured their constituents that they would be safe should the missiles launch, because they would be aimed "in the Pacific." I was deeply troubled by the vagueness of this mark, as though the destination had no form, no life, as though Guåhan was nothing more than a military target. I knew then that I wanted to make as many efforts to share the life of my family in hopes of adding to the specificity of "the Pacific", and of making the Pacific concrete.

photo credits: Alethea Bordallo (assistant), Melissa Duenes (performance documentation)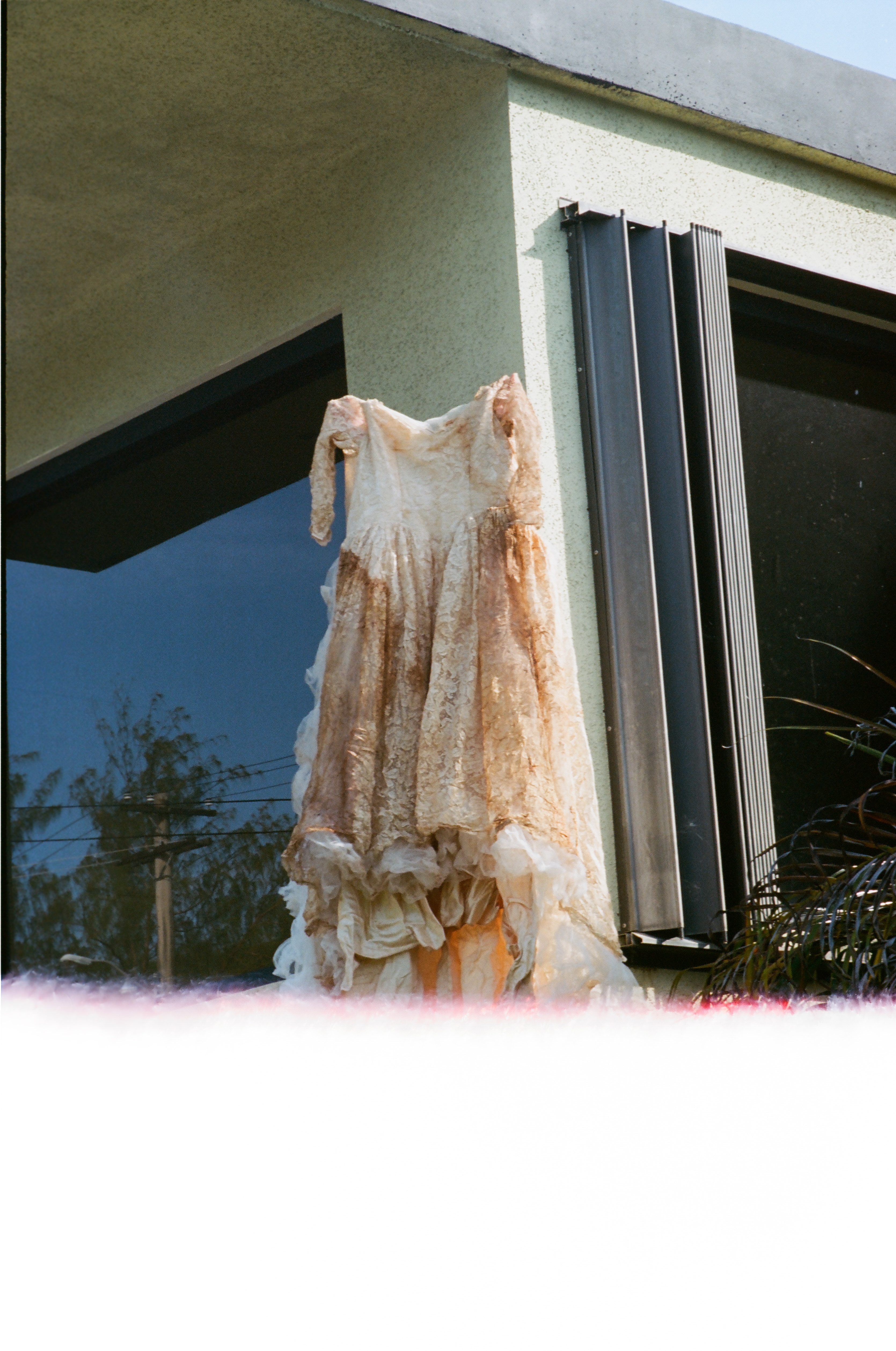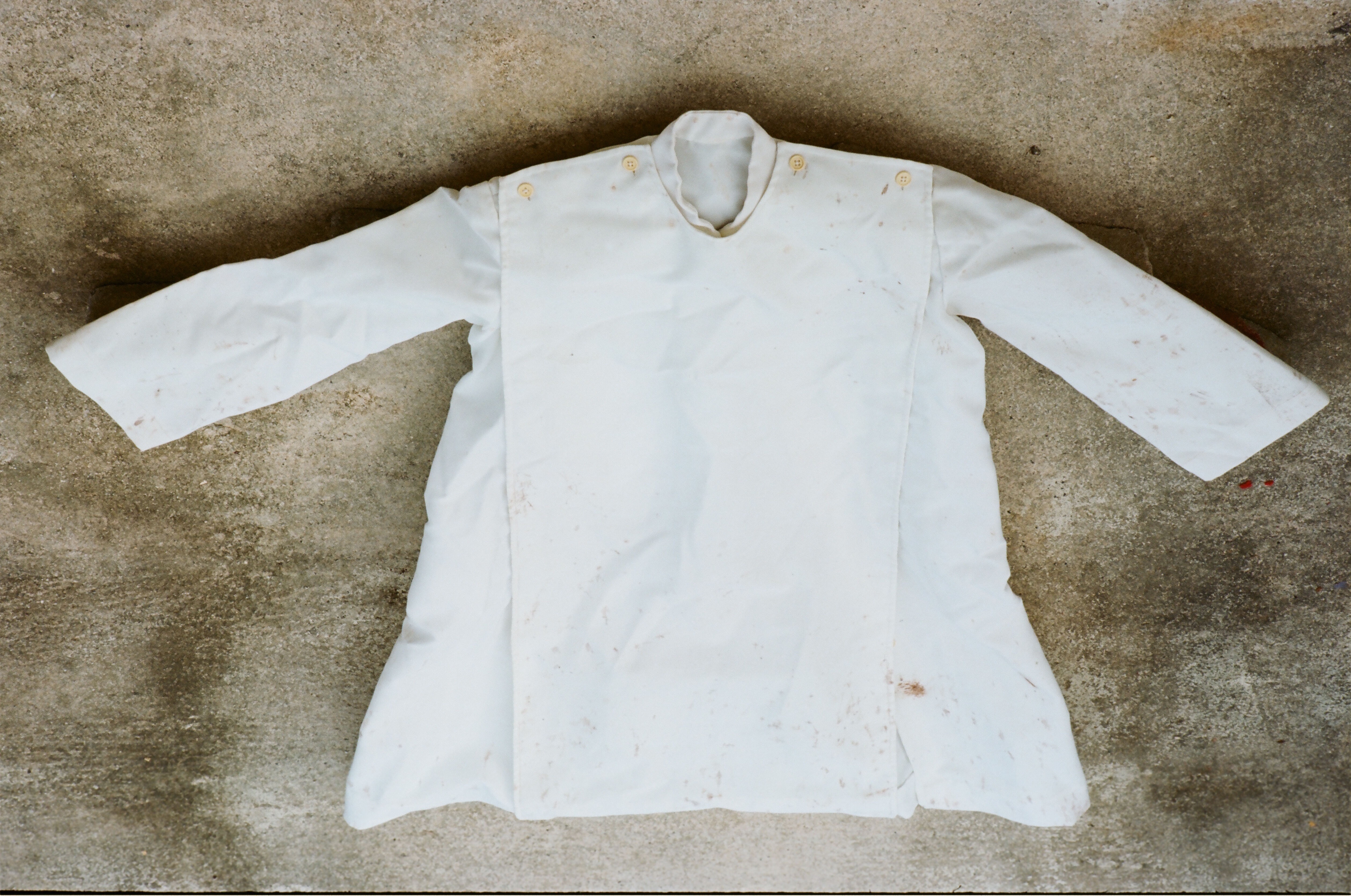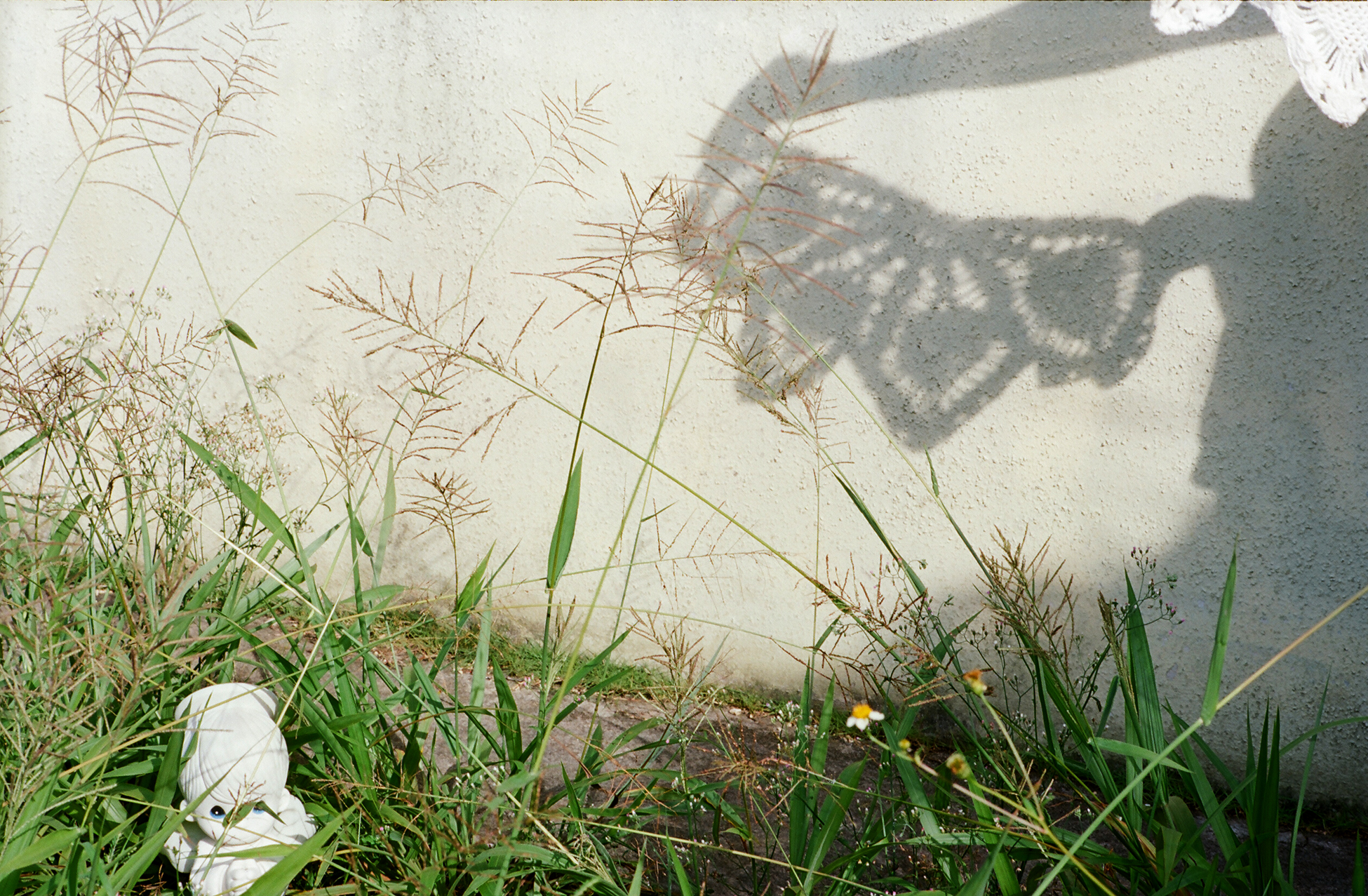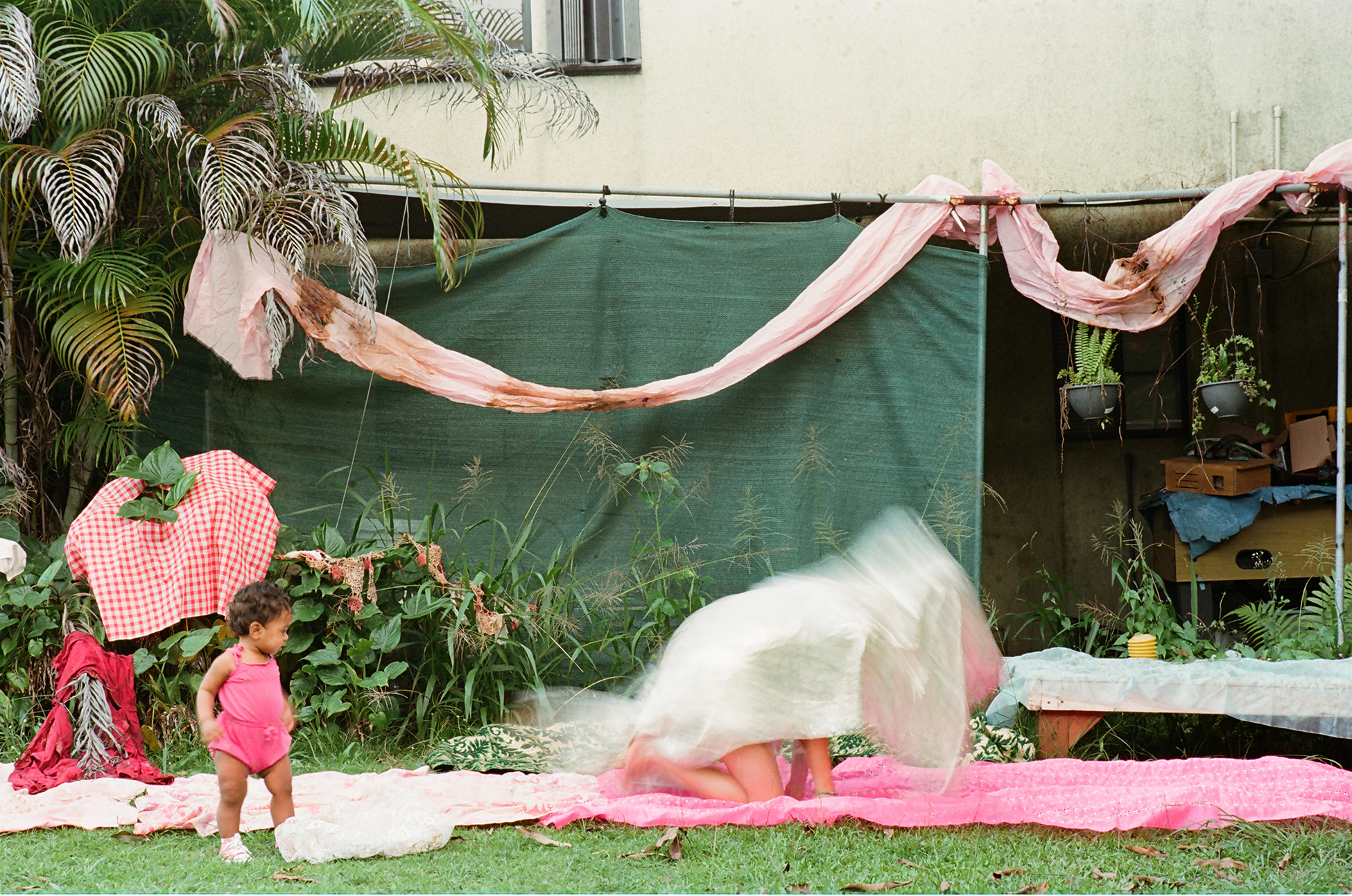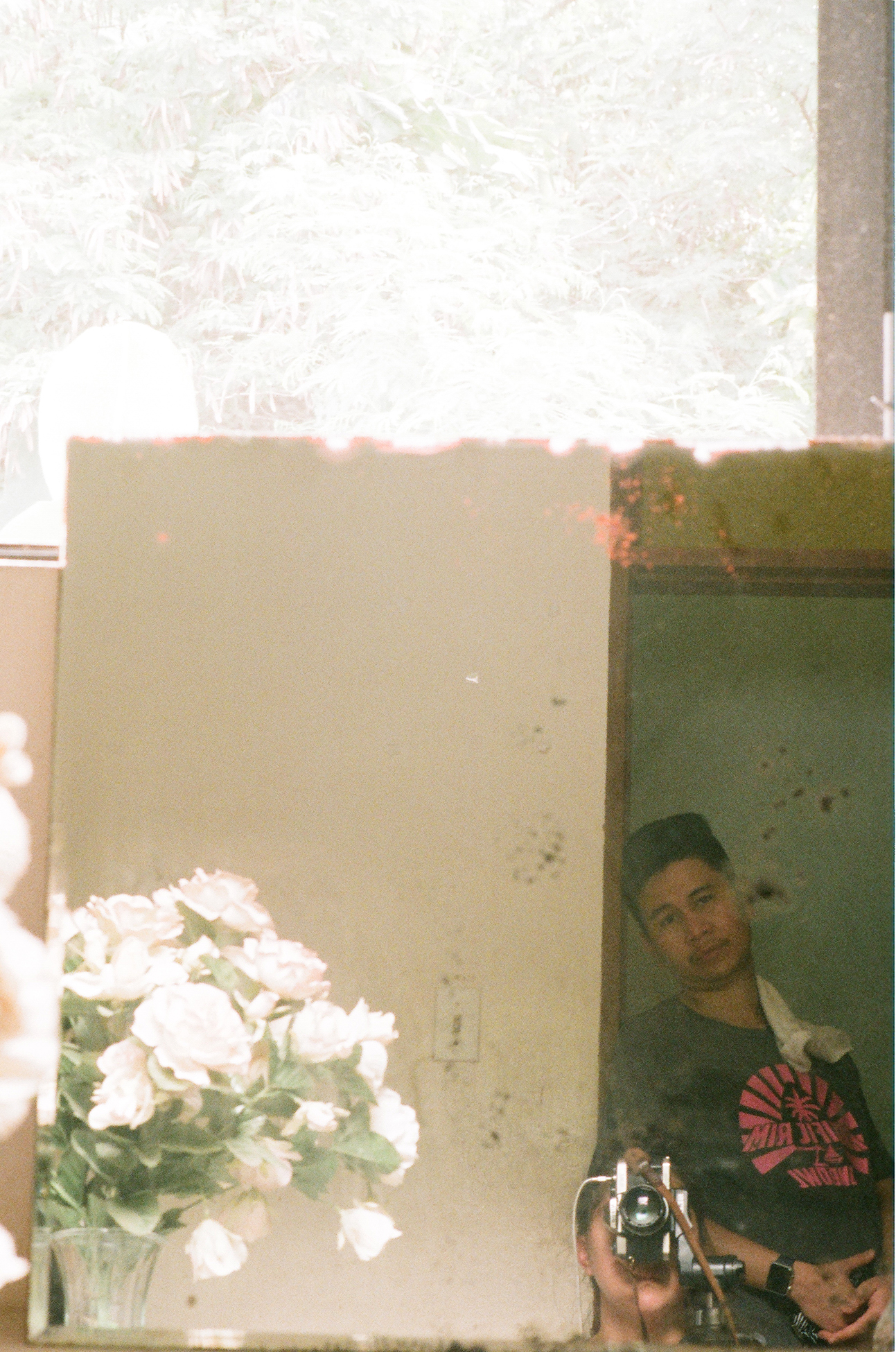 MARIQUITA MICKI DAVIS
MMICKIDAVIS@GMAIL.COM